Manual Information Marking System Lambda8
The versatile Lambda8 is a unique manual laser marker that can not only mark sample storage tubes (from 0.30ml to 15.00ml), but also racks in ANSI/SLAS format, caps, microscope slides, and other materials such as aluminum, stainless steel and titanium.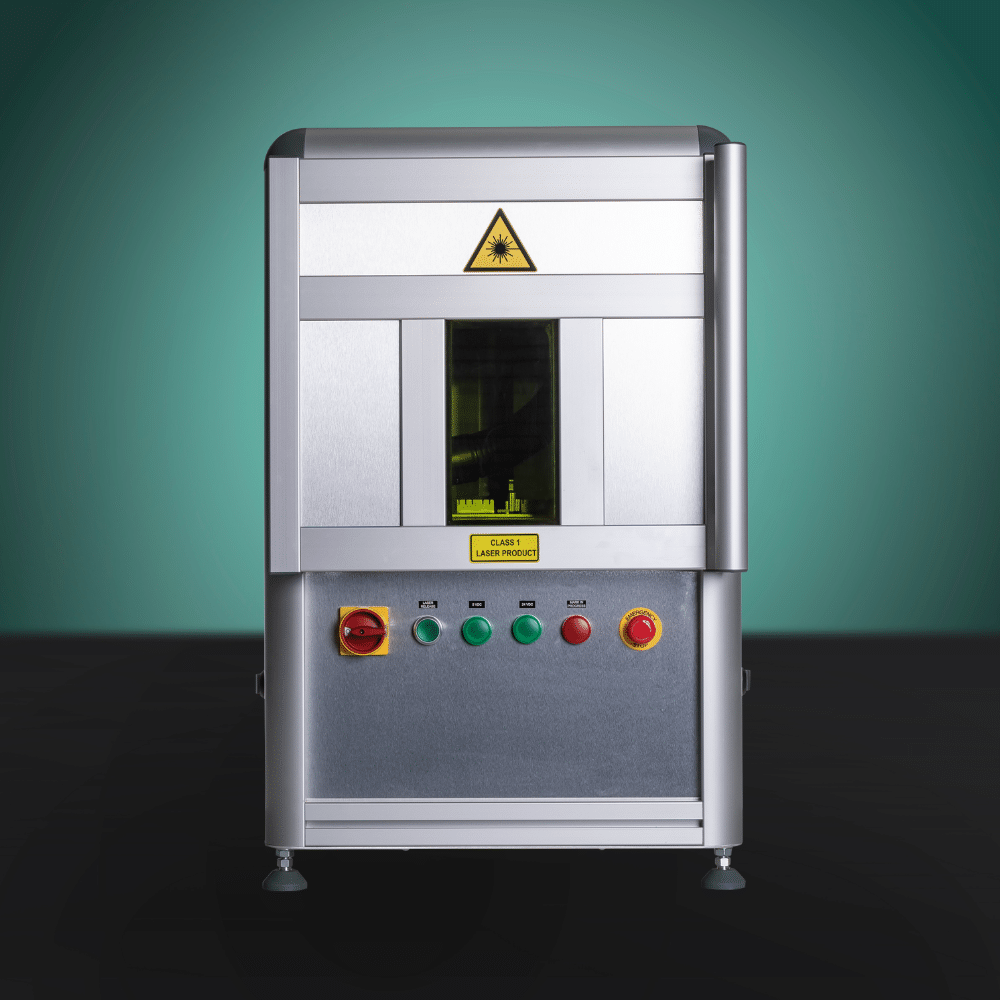 The Lambda8 offers multiple benefits

Marks various products
Marks a variety of tubes, caps, racks, rack covers and microscope slides.

Variety of laser engravements
Laser engrave information such as: shapes, logos, texts, codes and batch IDs directly on the surface of labware.

High resistancy of markings
Markings are resistant against chemicals, mechanical abrasion and temperatures between +100°C and -196°C.

Marks various materials
Marks a variety of materials such as aluminum, stainless steel, and titanium.

High resolution markings
High resolution and consistent markings allow small text .

Markings never wear off
Laser engraved markings cannot be separated from the surface and can never wear off
Software with unmatched features
User-friendly software lets researchers create, select and laser a variety of markings: 2D codes, 1D barcodes, logos, text or sample IDs directly onto a tube's surface. Markings can be engraved into a non-transparent area of a sample storage tube, allowing them to be read regardless of the type or color of the sample.Tubes from various suppliers such as Azenta (FluidX), LVL Technologies and Micronic are compatible with the Lambda8.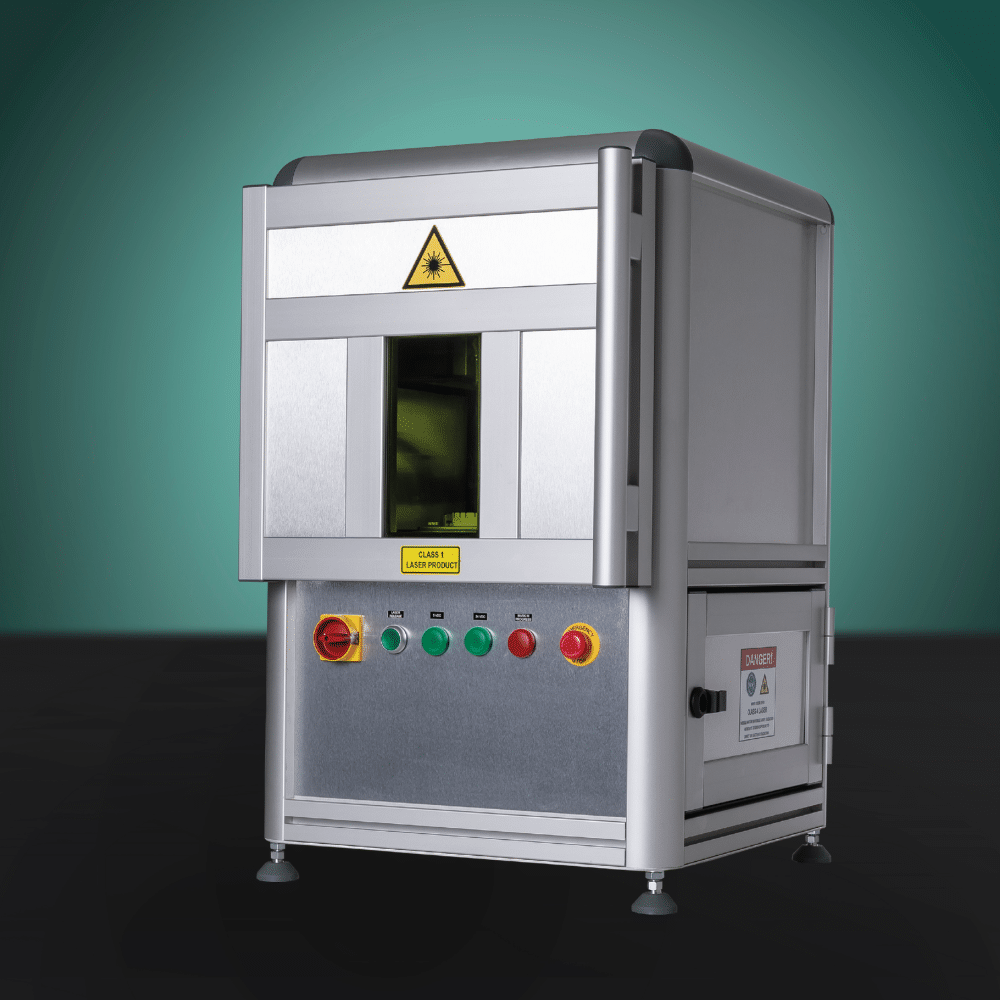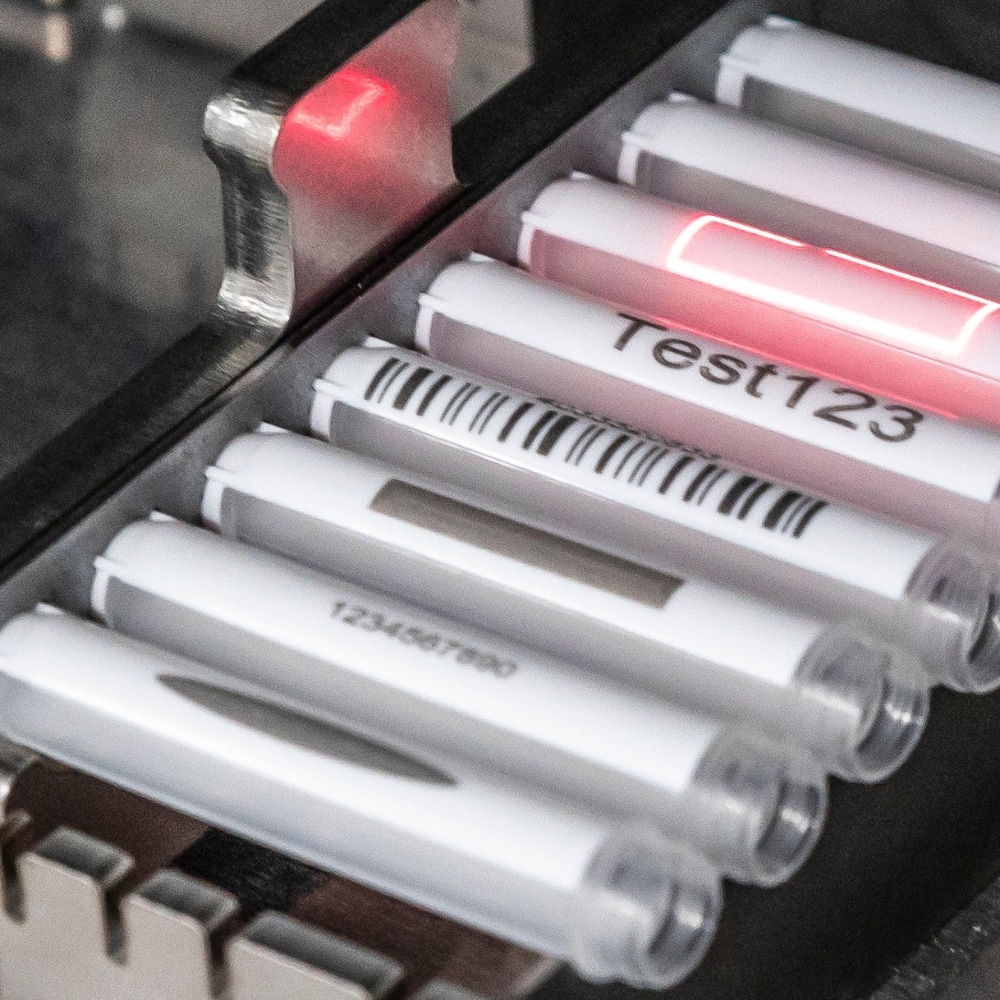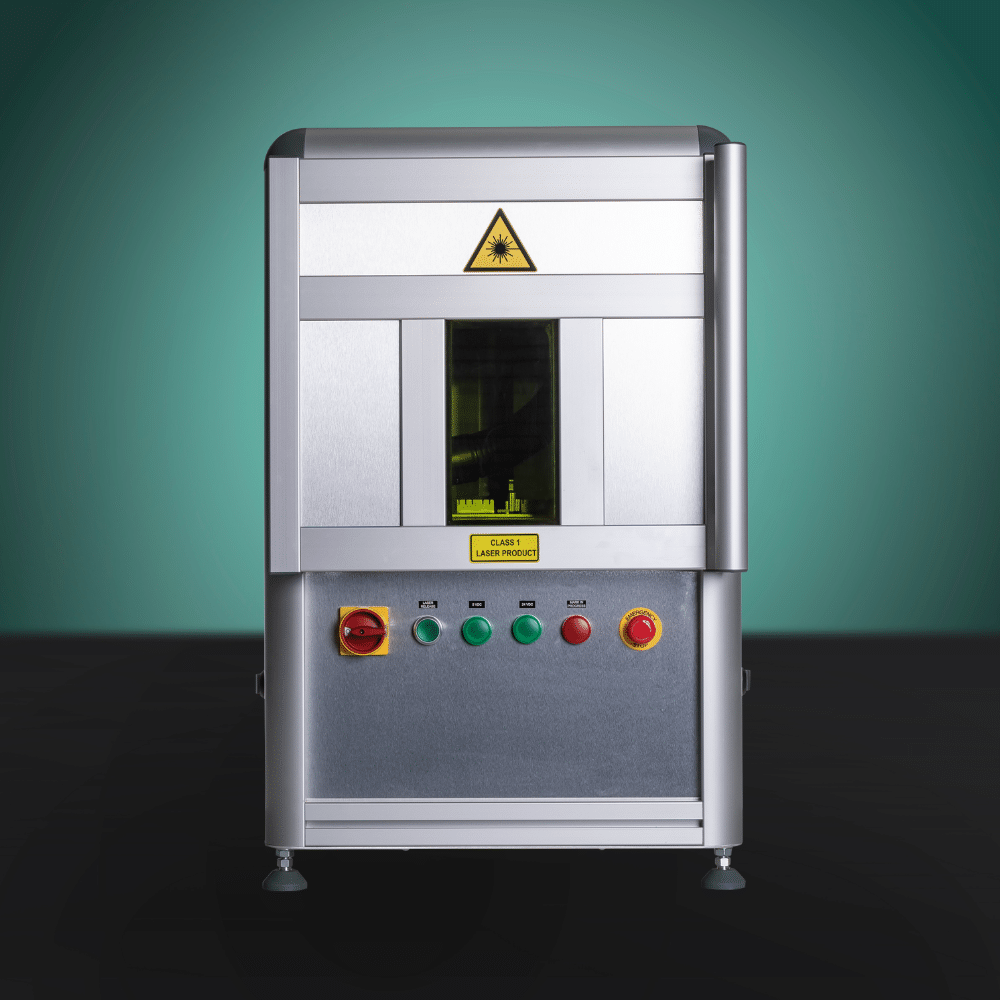 | | |
| --- | --- |
| Voltage: | 110-230 VAC |
| Dimensions: | 482 x 416 x 778 mm |
| Weight: | 45kg |
| Operating temprature: | Room temperature (5°C to 30°C) |
| Compatibility | Tubes (0.30 ml to 15.00 ml), caps, racks |
| Maximum marking speed: | 5000 mm/s |
| Marking area: | ~100 mm x 100 mm |
Manual Laser Marker Lambda8
The AFYS3G Lambda8 uses a laser to engrave high-resolution markings, so there is no need to change labels or ink ribbons unlike traditional labelers or printing instruments.The laser can even be used to mark labware under extreme circumstances.
SKU, variation description & dimensions
AFYS3G Manual Information Marking System Lambda8
AFYS3G Manual Information Marking System Lambda8 + Integrated PC*
AFYS3G Air Filtration System
Request a quote or User Manual